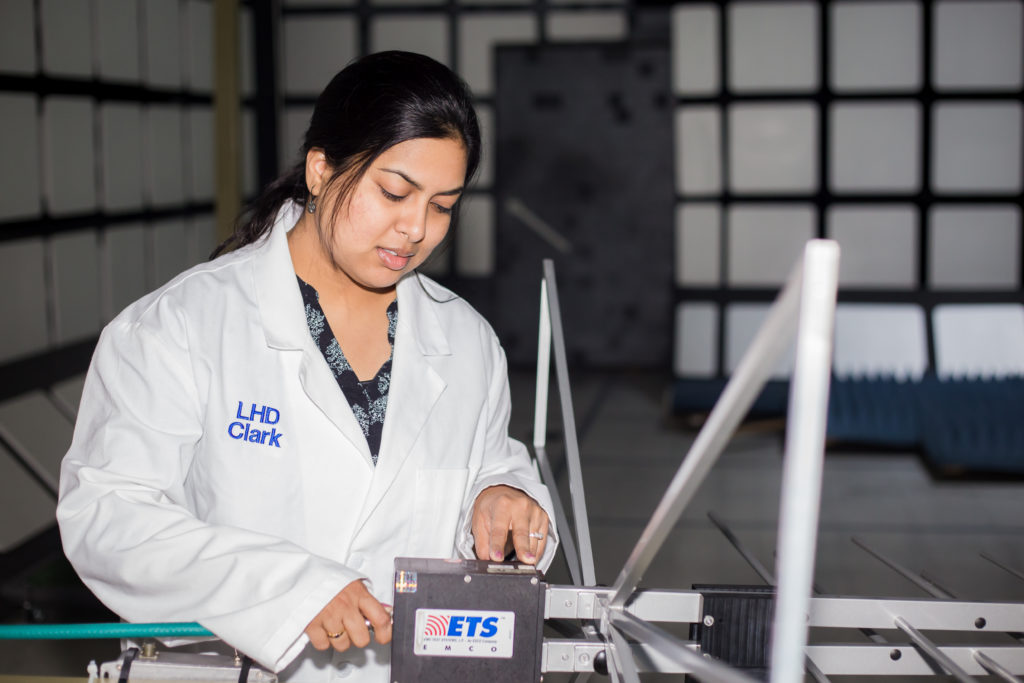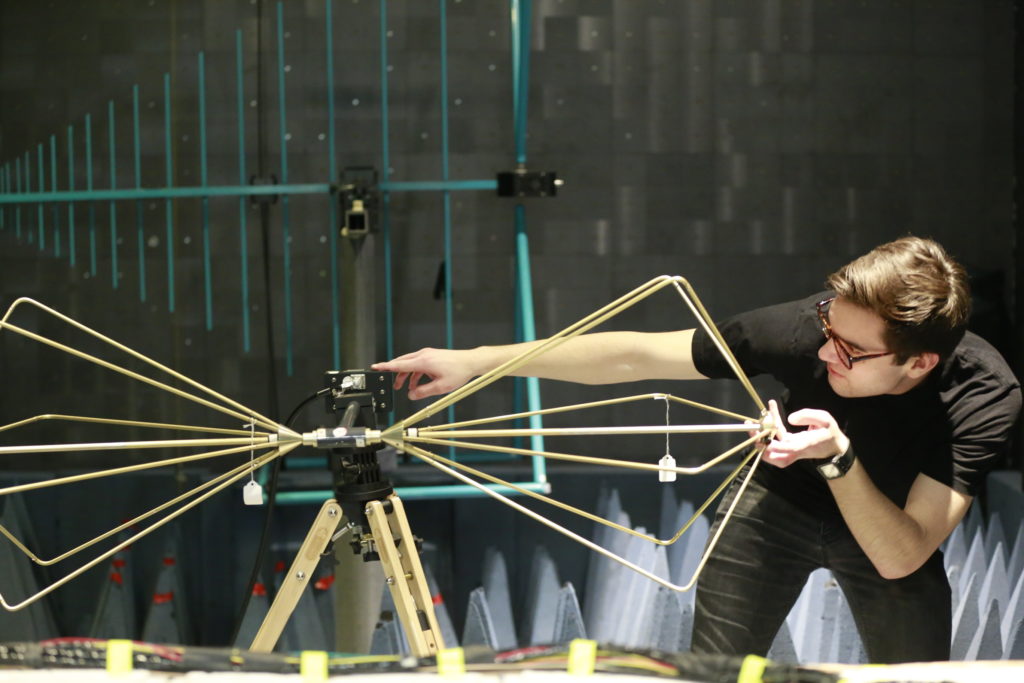 NCEE Labs provides Wireless/RF Testing
NCEE's experienced iNarte EMC/EMI qualified staff provide wireless and radio frequency (RF) testing of intentional radiators to ensure they meet the FCC, CE, and many other international regulatory requirements for transmitting and receiving (radio) devices. Frequent regulatory changes and complex testing requirements are common with wireless/RF equipment. NCEE Labs stays current with the most recent requirements and can help you navigate your requirements while supplying quality testing services to demonstrate worldwide compliance!
Wireless/RF Markets
United States – FCC
Canada – ISED
Europe – CE, RED
Japan
Australia and New Zealand
South Korea
Taiwan
Others – Just ask!
ETSI EN 300 328*, 300 220-1*, 300 440-1*, 301 489-1*
FCC Parts 15*, 18*, 22

*

, 24

*

, 25*, 27

*

, 74

*

, 80

*

, 87*, 90*

,

95

*

, 97

*

RSS-Gen, RSS-210*, and RSS-247
ANSI IEEE C63.10

*

, C63.26

*

Australia/New Zealand AS/NZS 4268*
Japan Radio Tests Radio Law No. 131, Ordinance of MPT No. 37,
1981, MIC Notification No. 88:2004, Table No. 22-11
Bluetooth
Wi-Fi
Satellite
Short-range Radios
Licensed Radios
IoT (Internet of Things)
Field Disturbance Sensors 
Ultra-wideband Systems
RFID
Many More – just ask!
* Note, these standards are covered under NCEE Labs A2LA Scope of Accreditation, certificate # 1953.01
Request A Quote - Wireless / RF
We have used NCEE for over 15 years and they are a great partner to have. The staff is always friendly, knowledgeable, and easy to work with. They go out of their way to work us into the schedule and will work with you to get your problem solved. We always come away with a better understanding of applicable standards and our own products. We appreciate the continual support and are fortunate to have this world-class test house in Lincoln.
Geist has been a member of NCEE for 4 years, and they are the only lab we now use for EMC testing. As Global Compliance Manager, the discount for membership was what first caught our eye, but the ability to get a product in quickly for preliminary testing, the promptness of communication when a problem shows up in testing, the knowledge of the test personnel that allows them to suggest possible routes to fix the problem, the ability to get answers on how unfamiliar standards might apply to our product, and the added Saturday test availability in a pinch is what keeps Geist using NCEE from start to finish on our projects.
One of the most accommodating and flexible labs we've worked with. Knowledge and experience wrapped in great customer service!